Keep your Shopify site connected to all e-commerce channels with e-trackit
Linking offline to online
---
We provide a stock update feed to your Shopify site. Whenever any stock movement takes place on your head office system or in any of your shops, we will automatically update your web site with the new stock levels.
Whenever a sale is made on your Shopify site, this information is downloaded automatically, and all your other eCommerce channels are updated with the stock change, as well as any shops you may have.
You may already be using the iPad POS system Shopify provide. In which case, you may also be interested in using the e-trackit EPOS system, based on PCs or Integrated touch screen EPOS hardware. Being in this market for 20 years, you will find the functionality of our EPOS software more comprehensive and easier to use, as has been demonstrated by some retailers moving over to our EPOS software from Shopify.
Automatic updated of stock changes to and from your Shopify site.
Eliminates the time

 to updated your other eCommerce channels.

UK based Help Desk, 7 days a week, to help you through any queries.
No dependency on a broad connection to use our EPOS system.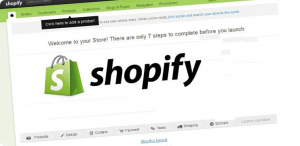 Get started with E-Trackit by filling out our contact form – the more detail you provide us with, the better we can tailor our response to meet your company's needs.
---