Running a high street fashion store has never been easier thanks to the team behind e-trackit.
For over 15 years the system has been specifically developed and enhanced for fashion shops throughout the UK and Ireland.
Unlike many other solutions, e-trackit is specifically tailored to meet the needs of Ladies, Men's and Children's Retailers of any size, leaving you free to manage your business more effectively.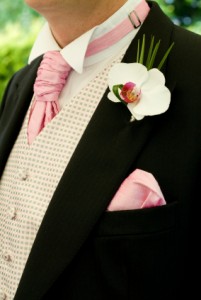 Looking to efficiently manage your formal hire business?
Well look no further!
E-trackit Hire has been specifically designed for all types of formal hire wear retailers. It provides the complete POS solution that will dramatically reduce the time that gets swallowed up having to manually control and document the entire process.
The software features easy customer and hire stock management and controls all processes in the hire cycle, including but not limited to reservations, customer accounts, deposit rental and returns.
Event planning is made easy with our total touch screen features, managing all aspects of wedding and tuxedo rental, whether you have a single or several shops.
The software allows you to create wedding parties, copy/edit outfits and assign this to the wearer and then record each wearer's size closer to the event.
Full integration is available by using the most sophisticated touch-screen driven PC based tills in the market today, with feature including refunds, discounts, credit notes, gift vouchers and "real time" sales and stock availability figures. And, of course, if you also sell other menswear items, these are handled within the normal till processes.
The back office is the hub of the system and will control functions like the booking of stock, picking for the event, returns, management and despatch stock
control which is all available to you at the click of the button.
Want to hear more about our products and how we can help your business? Please call us on freephone 0800 008 7066 for more details or to book an on-line demo.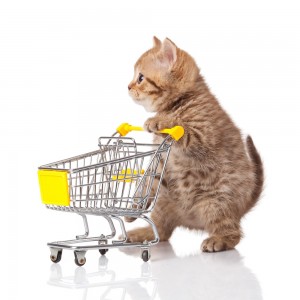 At e-trackit we understand how important it is to have an effective till and stock control system in place. This is an essential requirement for any Pet shop or Equestrian retailer.
We have been working with pet shops and equestrian shops for over 10 years and have provided many business owners with our innovative software that allows for selling in store and on multiple channels with ease.
Our system designed for pet retailers does exactly what your business requires to accurately control your sales and stock and save time and money.
With the back office system you can effortlessly place orders with your suppliers electronically, Use advanced reporting to monitor your stock and ensure you maintain regular stock replenishment.
Encouraging customer sales in simple, setup promotions for your till system promoting offers and savings to your customers for example buy one get one free.
Offer your customers an incentive to come back by offering a loyalty scheme instore and keep them up to date with offers and promotions via SMS from your till point.
Our strong experience working with pet shops means that we really understand the changing needs of those working within the pet shop industry. If you would like to hear more about how e-trackit can benefit your retail business.
We have been working with the Pet shops for 20 years and have provided businesses with innovative software that does exactly what your business needs to accurately control your sales and stock, saving you time and money.
Our vast experience working with these industry means that we really understand the changing needs of your business and ensure that the e-trackit system keeps up to date with market trends.
A very simple to use Epos till system yet comprehensive in it's functionality.
You can control your stock and sales both instore and on multiple channels with ease.
Use advanced reporting to monitor your stock ensuring that you maintain regular stock replenishment.
Encouraging customer sales with promotion offers like "buy one get one free".
With our integrated Loyalty program you can offer your Customers incentives and rewards. against purchases and is an excellent way to increase the frequency of customer visits.
Included within the e-trackit system is an SMS messaging facility, which allows you to keep your customers up to date with details of promotions and special offers, bringing your business to the forefront of their minds.
Use Purchase Ordering to generate regular order from your suppliers, optionally select items using min/max levels, and book the goods in with minimal effort.